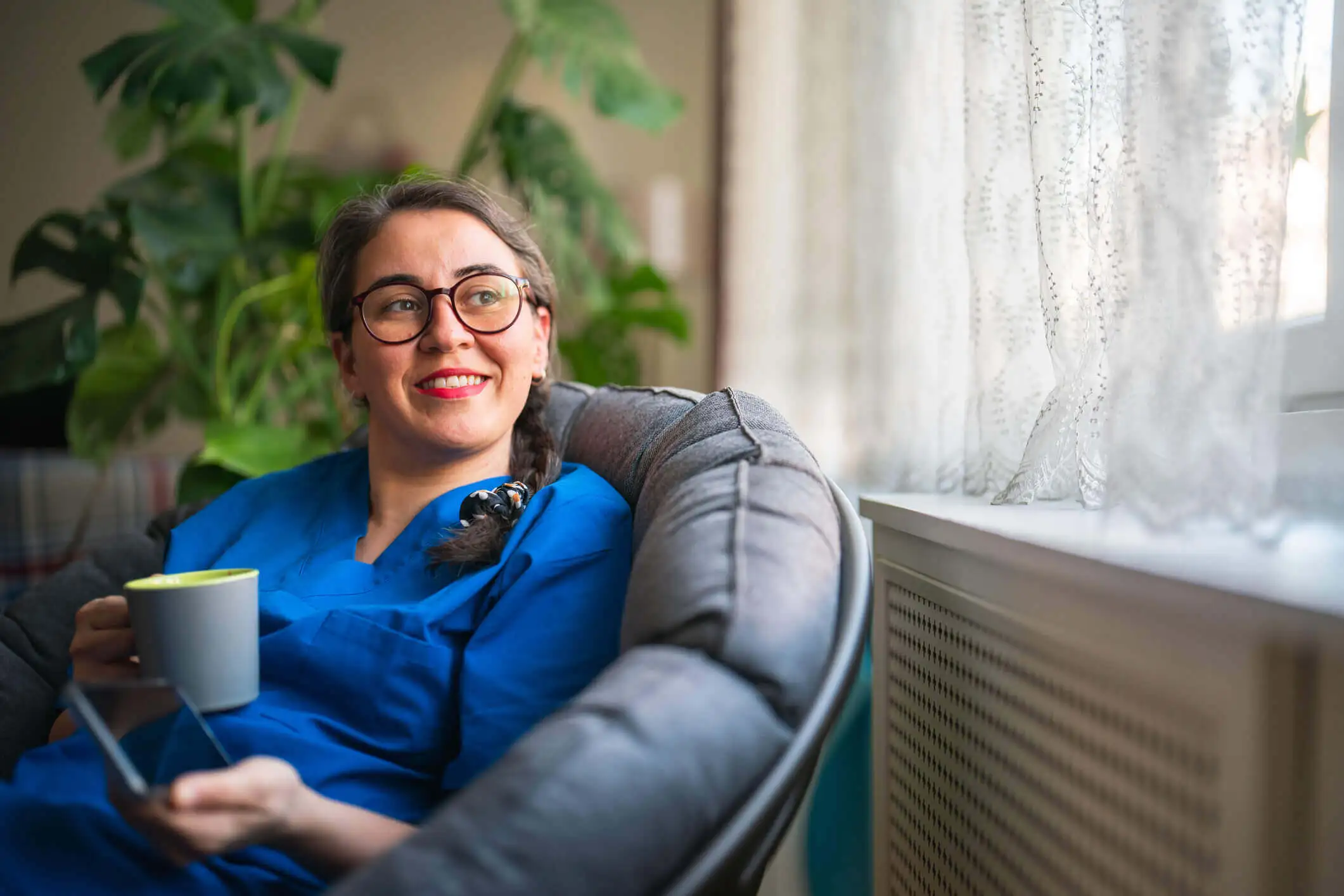 Careers at Interim HealthCare
Find a career that's perfect for you.
Why Work with Us
Flexible scheduling, competitive pay, online training courses, tuition discounts, growth opportunities and a positive work culture where every person is valued and treated like family.
Flexibility
Want to take weekends off? Make your own schedule, work as much or as little as you want, it's up to you!
Variety of Opportunities
Grow in your current specialty or find a new one with our variety of service lines and available assignments.
Benefits
We'll take care of you with benefits like health, dental, and vision insurance, and a 401(k).
Stability
Build a solid foundation for your career while making a lasting impact in the industry and the people you serve.
Family Culture
We're locally owned and treat staff like family, so you can count on us for the support you need to do your job well.
Continuing Education
We offer a wide range of training courses that enable you to expand your skills and advance in your career.
Impactful Care
Build professional relationships and help others rekindle the joy in their lives.
Tuition Discounts
We've partnered with Rasmussen University to offer tuition discounts to employees and their families.
Changing Lives Every Day
At Interim, we are passionate about providing the kind of personalized care you can't find anywhere else. We are a family of caregivers who are changing lives. It's who we are.
190,000
patients cared for each year
43,000
healthcare professionals employed
25 Million
hours of care each year
Types of Roles We Hire
Nurses
Return to the kind of nursing you love, with perks designed to care for you as much as you care for others.
Therapists
Provide therapy in a patient's home, where life happens, obstacles are visible and care is personal.
CNAs and Home Health Aides
Imagine a CNA career focused on one-on-one patient care: a career where you can make a real difference every day.
Caregivers
As a home care aide, you can provide the care a senior needs to live a safe, quality life at home. Medical experience preferred, but not required!
Allied Health Professionals
Provide specialized services — like radiology, surg-tech, and pharmacology — on your schedule.
Medical Office Personnel
Use your administrative, billing, coding, and scheduling experience to make a real difference in the healthcare industry.
Making a Difference
Take a look at what our caregivers and clients have to say about working with Interim HealthCare.
"My most rewarding part of my job is the feeling of caring for people. That's the best feeling ever."
Connor, CNA
Watch Connor's Story
"Most of my clients don't have families, and I can come into the home in the place of a family member. It makes me feel like I'm really, really special."
Betty, CNA
Watch Betty's Story
"It's definitely the patients and the patient care. I look forward to that every day."
Joshua, CNA
Watch Joshua's Story
"Thank you for your experience, your knowledge, and your skill. It was such a feeling of relief that we had help."
Cordie and Chase, Interim HealthCare clients
Watch Cordie and Chase's Story