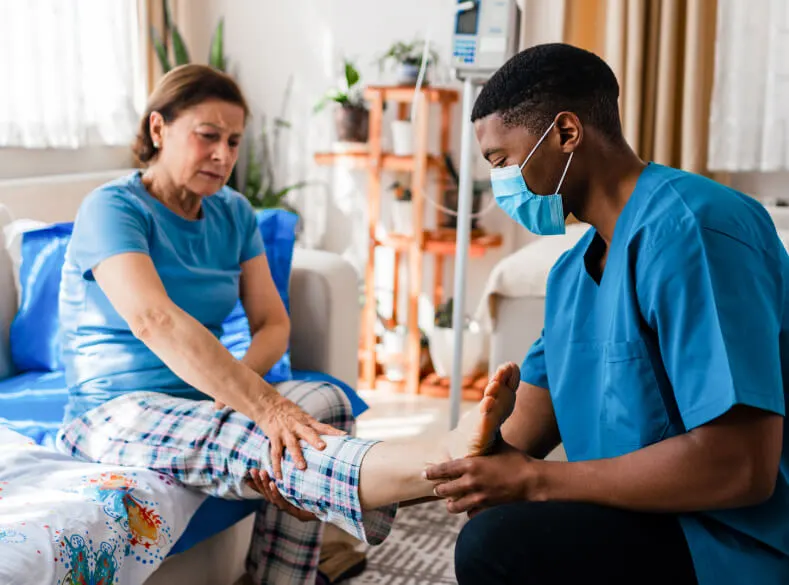 Interim HealthCare of
Saginaw
Personalized support, a holistic approach, and clinical excellence — all in the comfort of home.
5155 Hampton Place, Saginaw, MI, 48604
Services in Saginaw
From short-term assistance after a hospital stay to long-term help with everyday tasks, and from highly specialized medical care to daily companionship, we're here to help provide the individualized care your loved one needs to thrive.
What we offer
Home Healthcare
Medical Staffing
About Us
For over 50 years, Interim HealthCare has been personalizing care to meet the unique health needs of our clients, patients, and partners. Our team's standard of care is centered around HomeLife Enrichment, our unique philosophy which focuses clinical excellence into highly individualized care plans. Because when care is personal, outcomes are optimal.
National Association of Home Care and Hospice
The Partnership for Quality Home Health
Staffing Industry Analysts
Proudly Serving the Saginaw Area
When it Matters Most, Count on Us.
Interim HealthCare is here for you and your family. We're ready to listen to what you need and help find a solution for your in-home care needs.
We offer a free consultation to see if we're the right fit — so give us a call or send us a message today.
(989) 791-5100
We're Here to Help
We're ready to listen and help find a personalized solution that meets your needs. Give us a call or send us a message today.